Goal Setting this January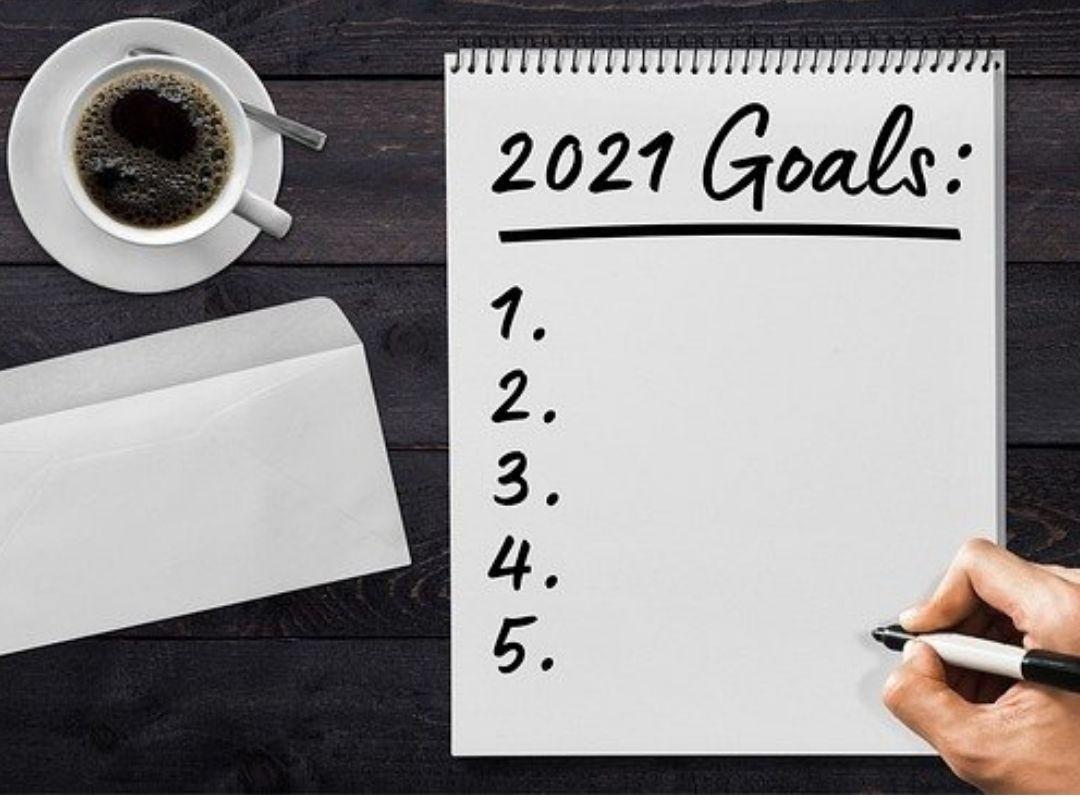 "Setting goals is the first step in turning the invisible in to the visible" Tony Robbins
Goal Setting in January can be music to some people's ears and for others it brings a groan! We hear so much this time of year about how important it is to set goals. The theme of new years resolutions also gets discussed with a mix of people being passionate about it or others who prefer to stay away from setting them and just let it flow. Whatever your views are, now is a good time to re-evaluate your focus for the year ahead and carve out a way to set goals that works best for you. I believe that we all need to set goals, and how we set goals is important as we are all different.
What is the purpose of setting goals?
Imagine getting in the car without any idea where you are going. You may start out feeling a sense of freedom and enjoyment even of the lack of direction. Quite quickly though, the journey becomes a little meaningless, without purpose and motivation.
This is like goal setting. Once we obtain a clear sense of our direction it becomes easier to spot opportunities that go in that direction. We become more focused, motivated, and purposeful as we go about our working lives and our personal lives.
The Benefits of Goal Setting:
Gaining clarity about what you want
Higher productivity
Elimination of things that get in the way
Increased speed of achieving what you want
Goal Setting Methods
I have learnt that one size does not fit all. For some, goal setting is a creative process, for others a logical process and for some a mix of the two. Here are a few methods to get you started:
Vision Boards:
Vision boards help you create a visual image of what you want to achieve in the future. This process suits me personally, as I enjoy the creative process of putting it together, it helps me articulate my goals in a visual way. I place the picture on a wall in my kitchen, a visual reminder whenever I walk past of what I seek to attain. I also take a photo and have this on my phone as well as in my notebook.
Written Goals
The process of writing down key goals can help our brains gain clarity about what we really want. Take a pen and paper and just start writing. Ask yourself what you want to attract more of this year and see what you write.
Being and Doing Goals
Some goals are about items or things we want to achieve, for example achieving a qualification, moving positions at work, or leading a team. Some of our goals are about "being" goals, for example being authentic and being more confident. "Being" goals advance our personal growth, as they are often focused on our own values. "Doing" goals advance us by putting in motion the "being" goals we are working on. For example, if the "doing" goal is to lead a team and your "being" goal is to be a good listener, you can be successful in leading a team by being a good listener.
Key Themes
Consider your goals by areas of your life using the list below:
Work
Health
Relationships
Financial
Fun and Adventure
Learning
Spiritual
Using these themes, you can choose those that you wish to elevate and make changes in the coming year. Another useful method is to create a "From" "To" map – i.e., for each aspect above where do you want to move from and to, for example:
Work: From: Functional Expert To: Broad Generalist
Relationships: From: Organiser To: Attendee
SMART Structure
Setting SMART goals is a common framework in work settings for being clear about the goal. (Specific, Measurable, Achievable, Realistic and Time-bound). It is extremely useful, however a word of caution: Before using SMART, give yourself the time and space to brainstorm what you want to achieve over the next period using a method that appeals to you best. Then use SMART to structure it. Otherwise, SMART may feel constraining if we have not given ourselves the freedom to think first in a way that suits us best.
Creating your own unique way of goal setting that works for you is the first step. In coaching sessions, we work together to co-create this, particularly at this time of year. And then ongoing review of them.
Key questions to ask yourself:
If money were no object, what would I want to achieve in the next year?
What have I put off in life that I would really like to do?
If I looked back on 2021 what would make me smile to have achieved?
What would a good friend of mine say would be most worthwhile to set as goals?
What untapped potential do I still have in me?
Summary
Create a set of goals for the year.
Consider both "being" and "doing" goals.
Review them regularly by setting time aside.
Have a visual representation of your goals to hand.
Talk to others about your goals.
Create partnerships with peers and friends to discuss goals and support one another.
Be prepared to tweak your goals month by month, as life changes. They are not set-in stone.
Celebrate key milestones towards achieving goals.
Creating regular times to check your progress towards your goals is crucial, and one way of doing this is through a series of regular coaching sessions. A client recently said to me that they would never have carved out the time to think about their goals or reviewed them if it had not been for the coaching. Since the coaching has finished, he has now created weekly time to do so. Coaching is not a one-off process – the methods used can be harnessed as an individual as well as in the coach/ coachee relationship. 
If you would like to experience the benefits of goal setting using coaching do get in touch to arrange a no obligation discovery call. I'd love to hear how you set goals and what works for you?